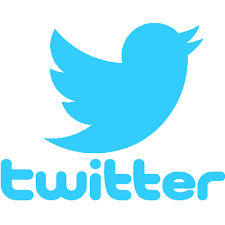 Australian Consulate-General in Bali on Twitter
Australian Consulate-General in Bali on Instagram
Latest travel advice for Indonesia
For Australians travelling in or to Indonesia
For Australians travelling in Indonesia or planning to travel to Indonesia, please refer to the Australian Government's Smartraveller website for latest news and information related to your trip and subscribe for updates. Travel advice is reviewed and updated regularly.
For Australians planning to return or for international travellers planning on travel to Australia
Please visit the Australian Government's Department of Home Affairs website for the latest advice in relation to travelling to Australia and for further information on the Australian Government's Department of Health website on COVID-19.
Consular, passport and notarial services
The Consulate-General remains open Mon-Fri for normal business hours (8am – 4pm). Consular, notarial and passport services continue to be provided by appointment. There are additional security screening requirements if you are required to attend the Consulate-General. Please refer to appointment bookings for more information. If the Consulate-General is closed, please contact our Consular Emergency Centre: +61 2 6261 3305 if you have an urgent request.
Medibank Private/ahm and other recent data breaches – advice for foreign passport holders
22 November 2022
Medibank Private/ahm have advised the Australian Passport Office (APO) that no Australian Travel Document information was compromised in this breach.
Foreign passports for international students were compromised through this cyberattack. Medibank Private/ahm are contacting impacted customers directly.
If Medibank Private/ahm have advised you that your foreign passport information was compromised, you should contact the government that issued the passport for advice on what to do. This is also the case for all data breaches that impact foreign passport holders, including the recent breaches at Optus and Medlab.
More information:
Medibank/ahm impacted customers:
Call Medibank on 134 148 (within Australia) or +61 3 9862 1095 (International)
Contact Medibank's 24/7 Student Health and Support line (Medibank international students call 1800 887 283 and ahm international students call 1800 006 745)
Visit Medibank Cyber Event Updates and Support page medibank.com.au/cybersecurity
See the Australian Cyber Security Centre's Medibank Private alert.
Optus impacted customers:
Contact Optus customer service directly on 133 937 (within Australia), or +612 8082 5678 (International), or go to their Passport Information (link is external) webpage.
Go to our Frequently Asked Questions on the Optus data breach and passport information
See the Australian Cyber Security Centre's Optus data breach (link is external) alert.
Medlab impacted customers:
Contact Medlab customer service directly on +61 1800 433 980, or go to their data breach web page (link is external).
Public Holidays
The Australian Consulate-General will be closed on the following dates:
2023
Monday 2 January 2023
Wednesday 4 January 2023
Thursday 5 January 2023
Thursday 26 January 2023
Wednesday 22 March 2023
Thursday 23 March 2023
Friday 7 April 2023
Monday 10 April 2023
Monday 24 April 2023
Wednesday 2 August 2023
Thursday 3 August 2023
Thursday 17 August 2023
Monday 25 December 2023
Tuesday 26 December 2023
2024
Monday 1 January 2024
Friday 26 January 2024
Wednesday 28 February 2024
Thursday 29 February 2024
Monday 11 March 2024
Tuesday 12 March 2024
Friday 29 March 2024
Monday 1 April 2024
Wednesday 10 April 2024
Thursday 11 April 2024
Wednesday 25 September 2024
Thursday 26 September 2024
Wednesday 25 December 2024
Thursday 26 December 2024
After hours emergency contact
FOR EMERGENCIES ONLY, Australian and Canadian citizens requiring urgent assistance outside normal Consulate-General office hours, including weekends and public holidays:
Call (+62 361) 2000 100. Follow the instructions (press 4, wait for the information recording to begin and then press 6), this will connect you to the 24 hour Consular Emergency Centre in Canberra.

Alternatively, call the Consular Emergency Centre in Canberra directly on (+61 2) 6261 3305.

Non-urgent enquiries can be made by email to [email protected].