Australian Consulate-General in Bali on Twitter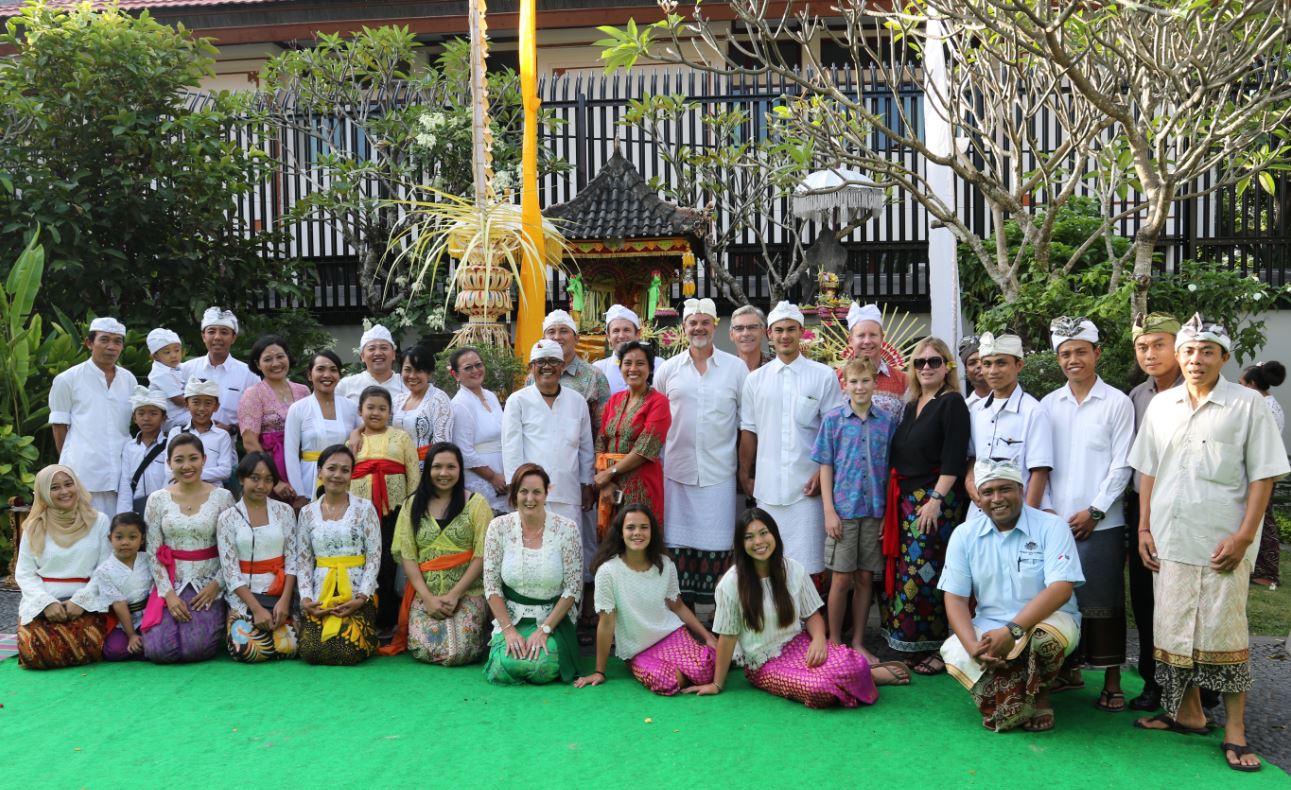 Australian Consulate-General in Bali - Odalan Ceremony 2017.
Message from the Consul-General in Bali
Welcome to the website of the Australian Consulate-General in Bali. This website outlines important information for Australians travelling to or living in Bali and West Nusa Tenggara (NTB), including how to contact the Consulate-General and the range of consular and passport services available. We also provide a limited range of consular services to Canadian citizens. Information on Australian visas and citizenship is also available on this website.

I urge all Australians planning to travel to Bali or NTB, as well as all resident Australians, to:

Check the smartraveller.gov.au website for the latest travel advice on Indonesia, including general advice on security and health matters. You can also subscribe to automatically receive email updates whenever the travel advisory is changed.

Register on-line so that in the event of an emergency, such as a natural disaster or a family emergency, we can contact you.

Ensure that each person travelling in your party (including children) is covered by adequate travel insurance. While Bali and NTB offer a great array of experiences and activities, it is important that your travel insurance covers everything you could potentially engage in.

Carefully read the advice under Services for Australians and ensure that people travelling in your party are aware of the potential problems that may be encountered.
Consul-General
2018 Batman by-election
A by-election for the federal electoral Division of Batman in Victoria will be held on Saturday 17 March 2018.
You can check if you are enrolled in the Division of Batman, enrol or update your enrolment details at www.aec.gov.au/enrol. The deadline to enrol is 8pm AEDT Wednesday 14 February 2018.
In-person voting will not be available outside of Australia for this by-election. If you will be overseas on by-election day, you can apply for a postal vote or you can vote in person in Australia before you go.
You can apply for a postal vote by completing a 'Postal Vote Application' on the AEC website. You should ensure that you apply for a postal vote as soon as possible to allow enough time for the ballot papers to reach you overseas before by-election day.
For more information, visit the AEC website at www.aec.gov.au/Batman or contact the AEC via email (info@aec.gov.au) or telephone +61 2 6113 4777 or +61 2 6160 2600.
Please contact the DAP Secretariat (DAP.Bali@dfat.gov.au) for further information.
After hours emergency contact
FOR EMERGENCIES ONLY, Australian and Canadian citizens requiring urgent assistance outside normal Consulate-General office hours, including weekends and public holidays:
Call (+62 361) 2000 100. Follow the instructions (press 4, wait for the information recording to begin and then press 6), this will connect you to the 24 hour Consular Emergency Centre in Canberra.

Alternatively, call the Consular Emergency Centre in Canberra directly on (+61 2) 6261 3305.

Non urgent enquiries can be made by email to bali.congen@dfat.gov.au